Calculating your Agency's Profitability is Easier than Ever
In this Ebook you will find some of the typical problems within Marketing & Advertising Agencies and all the necessary information to be able to have a better chance of increasing your agency's profit margins.
What is a good profit margin for an advertising agency?

How to calculate the profitability of my agency?

Which advertising agency is the most profitable?

How can agencies increase profitability?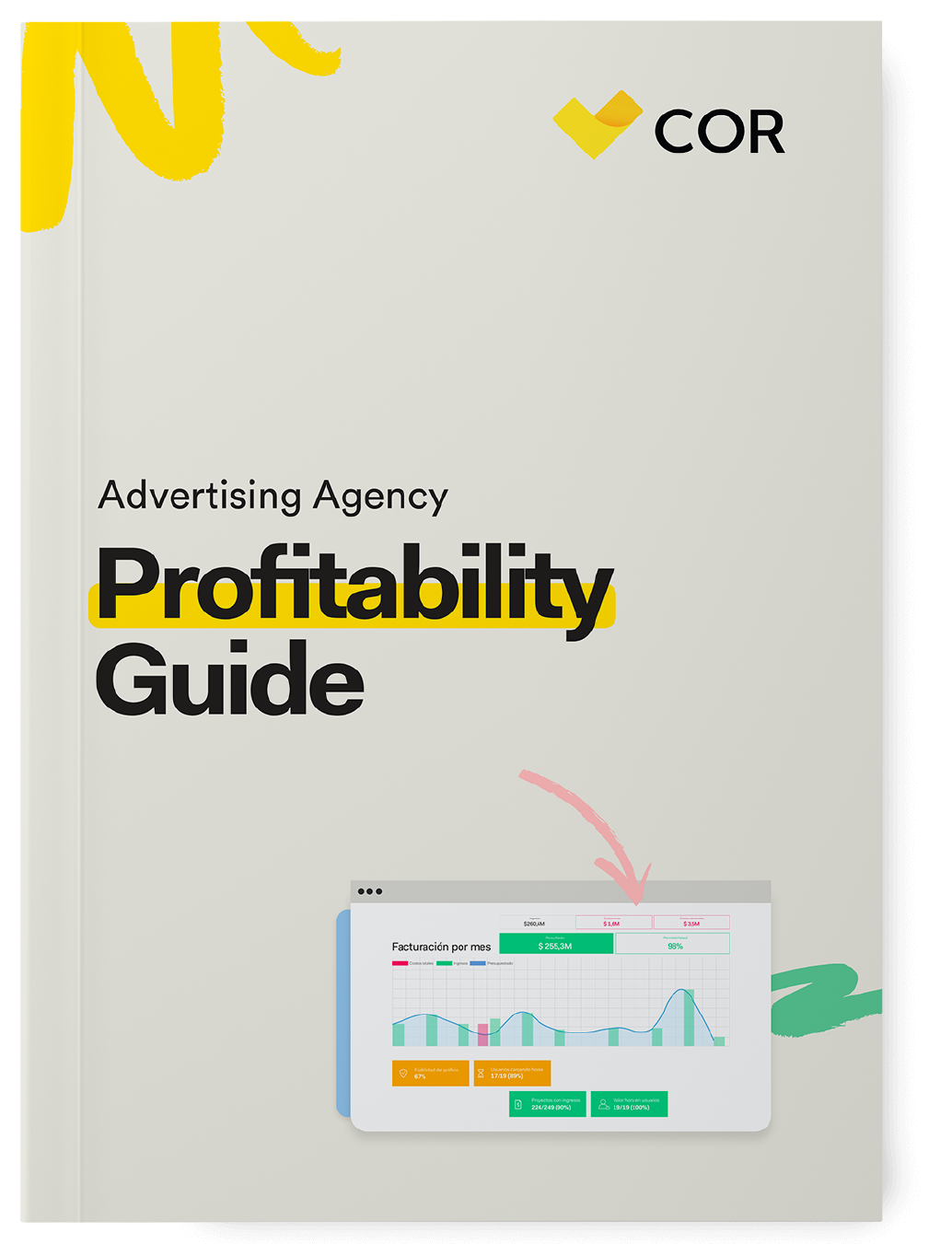 Highlights of this content
"When you know the actual cost of every single employee's working hour then you can access an accurate representation of each project cost."
"For an accurate financial analysis of your agency you need an all-in-one tool that can facilitate reporting the big picture, and every little step you take to get there."
"An agency has to account for non billable hours, talent turnover, and market-varying costs for advertising."